Director of the Institute of Biology, Medicinal Chemistry and Biotechnology Profile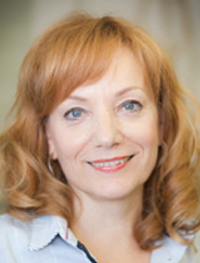 Alexandros N. Pintzas, Ph.D.
Director of the Institute of Biology, Medicinal Chemistry and Biotechnology
National Hellenic Research Foundation (NHRF)
48 Vassileos Constantinou Avenue
11635 Athens, Greece

Tel.: +30 210.72.73.753
Fax. +30 210.72.73.831
email: apint@eie.gr
Alexandros N. Pintzas is Director of the Institute of Biology, Medicinal Chemistry and Biotechnology and Member of the Board of the National Hellenic Research Foundation (NHRF) since 2012.
He graduated from the Department of Chemistry and obtained his PhD in Molecular Biology, University of Athens in 1989.  From 1989 to 1995 he worked as a Research Scientist at the CRC (currently CRUK) Beatson Institute for Cancer Research in Glasgow and in the CNRS-LGME (now IGBMC) in Strasbourg. He has been recipient of The EMBO Long Term post-doctoral fellowship and of The EU Marie Curie Fellowship.
He is a reviewer of eminent international scientific journals and invited grant evaluator by several national, european and international research organisations, as well as member of Advisory boards. He is a member of European associations EACR and EORTC on cancer research and therapy. He has served as a Member of the National Assembly of Research and Technology (2003-2004) and a National Expert of 7 FP ERC IDEAS Programme (2006-2009).
He has been visiting researcher at academic institutions and pharmaceutical companies in Europe and the US. He has been co-ordinator for large European and Greek research funded programmes of many collaborating organizations. His research interests are in the scientific areas of Biology of Cancer and Cell Death, Cancer Chemoprevention and Therapeutics. His current research interests focus on drug discovery and include the analysis of genetic and epigenetic events as well as global gene expression profiles associated with disease progression and/or therapeutic responses to targeted drugs and their rational combinations. He has supervised many Post-Doctoral Fellows, PhD Students, Research Fellows and Research Assistants. He has been teaching in several graduate and post-graduate courses and has been member of several PhD committees.
He has been participating in the organisation of several EMBO/FEBS/ NATO Spetses Summer Schools and of national conferences, as well as of the 32nd FEBS Congress, Athens, 2008; he has given more than 40 invited talks in conferences and academic institutions. His publication record includes more than 55 papers in peer-reviewed international journals (senior author peer-reviewed: 35) in international refereed journals with average I.F.: 4.5, 3 invited chapters in books, over 25 articles in proceedings of international and national conferences. His published work has drawn more than 1,300 citations and has h-index=20.
Full CV: http://www.eie.gr/nhrf/institutes/ibrb/cvs/cv-pintzas-en.pdf