Spin-off ResQ Biotech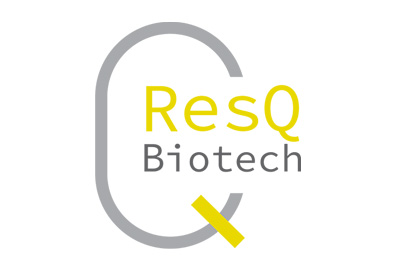 ResQ Biotech (www.resqbiotech.com) is a spin-off company of the Institute of Chemical Biology of the National Hellenic Research Foundation established in 2019 at the Patras Science Park.
It is a platform technology/drug discovery company targeting diseases caused by problematic protein folding and aggregation (Alzheimer's disease, amyotrophic lateral sclerosis, cancer, systemic amyloidosis etc.). Its proprietary biotechnological approach uses genetically engineered E. coli bacteria to biosynthesize billions of cyclic oligopeptides, an emerging class of therapeutic molecules, and simultaneously screen them to identify inhibitors of pathogenic protein misfolding and aggregation.
ResQ Biotech aspires to become a partner of choice for every Pharma & Biotech company that is developing drugs for protein misfolding diseases and looking for new assets to expand their pipelines. It is currently raising its Seed Round of funding.
www.resqbiotech.com